2/21/2014

| Cancer Research Collaboration |

0 Comments

|

Category: Breast Cancer, Molecular & Genetics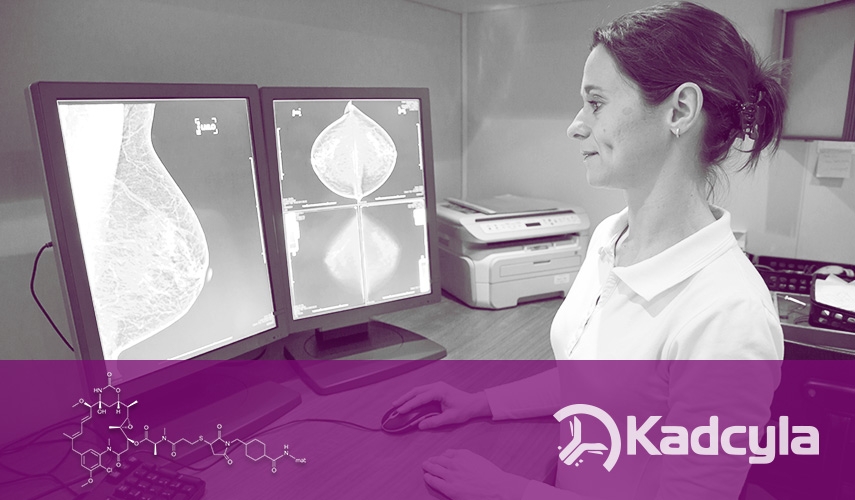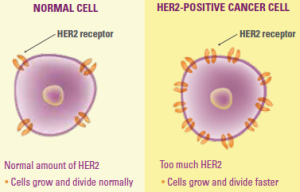 Kadcyla, approved by the U.S. Food and Drug Administration (FDA) in February 2013, is one of the latest advancements to improve our ability to treat breast cancer. Although Kadcyla was only approved for a specific population of breast cancer patients (HER2 positive breast cancer that has spread to other parts of the body (metastatic breast cancer)), it fits into a larger story that is fundamentally changing how we treat many types of breast cancer.
Kadcyla is the fourth drug approved by the FDA to specifically target the HER2 protein. As HER2-positive breast cancer tends to be more aggressive than other types of breast cancer (luminal A, luminal B, HER2-positive, basal type (triple-negative)), this is an exciting development that has immediately changed how practices treat metastatic HER2-positive breast cancer.
Kadcyla and Targeted Therapy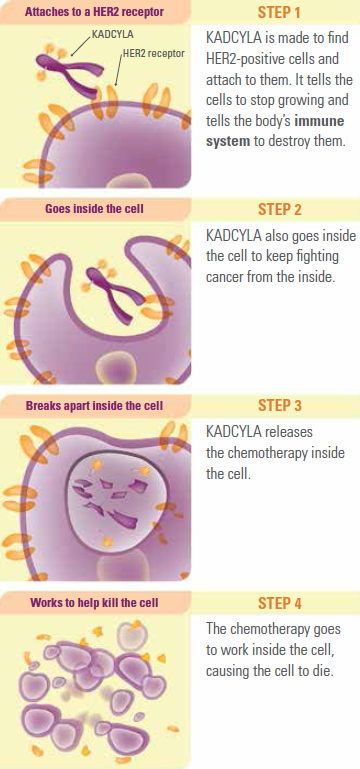 Image courtesy of Genentech.
Also known as T-DM1, Kadcyla is the first antibody-drug conjugate, or "smart drug," to be approved for a specific genetic type of breast cancer. Considered a "break through" by many leading researchers, Kadcyla systematically targets cancer cells while minimizing damage to the rest of the body.
The treatment works by identifying and binding to HER2-positive cancer cells. T-DM1 then begins a two-stage attack.
Trastuzumab (Herceptin) slows the rate of growth of this specific genetic type of cancer.
DM-1, a chemotherapy drug, then delivers a targeted dose inside of the affected cells.
As the drug is far more precise – and targeted – than previously available agents, it is able to release a normally toxic form of the chemotherapy agent DM-1.
In a clinical trial of more than 1,000 women, Kadcyla, or T-DM1 as it was known during development, increased life expectancy from an average of 25.1 months in patients who took Xeloda and Tykerb to 30.9 months in patients who were given Kadcyla.
Is Kadcyla Right for Me?
Kadcyla is indicated for patients who have late-stage metastatic HER2-positive breast cancer and have not responded to other therapies (Herceptin and a taxane chemotherapy regiment).
Kadcyla will carry a boxed warning, indicating there is the possibility of severe side effects in some patients (liver and/or heart damage and life-threatening birth defects if the patient is pregnant, amongst others). However, T-DM1 demonstrated more manageable side effects when compared to alternative drug therapies for many women.