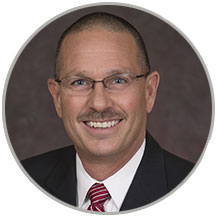 Terence Webb
"Terry Webb is a pharmacist experienced in many aspects of healthcare. With 30 years of experience, a Doctor of Pharmacy (PharmD) from UCSF, and an MBA from Drexel University, Terry has been involved in acute hospital care, industry, and clinical research. He has performed business development functions for investigators and CROs, and has been a sub-investigator in multiple clinical trials. Terry has served as expert witness, consultant, and infectious diseases and pain management specialist.
Terry understands the design, implementation, and impact of clinical trials during the drug development phase, as well as the end user phase (Healthcare Systems). In his current role as Vice President of Pharmacy for Adventist Health, Terry is responsible for 20 hospital and 10 retail pharmacy locations, as well as the ambulatory pharmacy program. He co-chairs the Systemwide Pharmacy & Therapeutics Committee which he helped start in 2016.
Over the years, Terry has learned the value of relationships with customers and other key stake holders from a strategic and visionary point of view."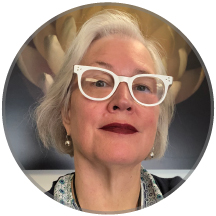 Kristi Maya
Kristi has dedicated her professional career to better serving cancer patients and to support promising cancer research efforts. She has more than 30 years of experience managing the treatment of cancer and has extensive knowledge of the regulatory structure of research trials.
Kristi Is the Director of Research for RadNet. RadNet is the largest outpatient imaging company in the US.
She has built strong relationships with research institutions, pharmaceutical companies and patient advocacy groups that guide her to identify promising opportunities to advance the state of evidence-based cancer research.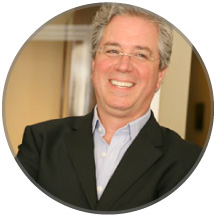 André de Fusco
André de Fusco is a global entrepreneur in the technology and medical diagnostic industries with more than 25 years of experience in biotech product development, business development and strategic relationship-building.
André's companies pioneered ground breaking liquid biopsy sequencing tests to better match and monitor cancer patients with targeted therapy. He is currently the co-founder and CEO of Hawkeye Bio, Ltd. a company developing novel protease biosensors for the early detection of lung, ovarian and pancreatic cancer.
André also serves on the advisory board of directors of the Center for Law, Brain and Behavior at Massachusetts General Hospital.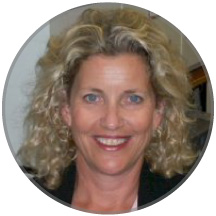 Terri Herrick
Terri has more than 20 years of experience building partnerships with important health care constituencies, including non-profit organizations, HMO providers, major health plans, worker's compensation carriers and physician groups.
Terri has been with RadNet Management, Inc. for more than 19 years and is the vice president of sales and contracting for RadNet and Breastlink. Terri established RadNet's sports marketing division, which provides radiology services to amateur and professional sports clubs across.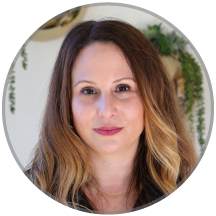 Deborah Saly
Deborah is a seasoned attorney with experience within both law firm and in-house environments, as well as in the board room. She earned her J.D. from Loyola Law School and attended the Women on Boards Program at Harvard Business School.  She started her career as a litigator in business and employment law for a large national law firm before working as a corporate in-house healthcare counsel for fourteen years.  Deborah now runs her own boutique law practice assisting emerging and established businesses with their own general business needs.  Deborah's many outside interests not only include the Cancer Research Collaboration, but also the National Association of Corporate Directors and Women on Boards.