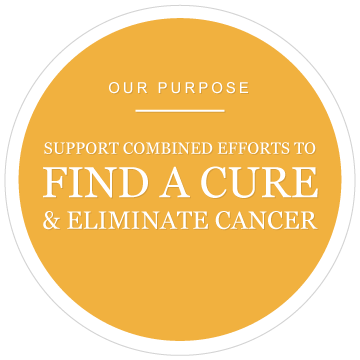 VISION
The Cancer Research Collaboration was established for a single purpose: to support combined efforts to find a cure for and eliminate cancer. By pooling our resources and working with others dedicated to a common cause, there is hope that together we can beat cancer.
RESEARCH
We help researchers and patients by identifying novel clinical trial opportunities for treatments of many tumor types. The Cancer Research Collaboration, with its community partners, has recruited patients for more than one dozen ongoing clinical trials. 
INITIATIVES
The Cancer Research Collaboration has identified several initiatives where we can most effectively apply our organizational strengths. These include raising funds to support research, expanding access to clinical trials and developing a central, open-access clinical database and biobank.
A new wave of treatments target specific types of cancer cells while minimizing damage to healthy tissue. Targeted therapies offer potential for more personalized treatments that can improve outcomes.
Storing clinical data and biological specimens like tumor tissues in a central database will provide researchers with a valuable resource for genetic testing and molecular profiling of various cancers.
The traditional model for bringing treatments from trial to clinics is outdated. Collaboration among researchers and other health care stakeholders will lead to more innovation in research and quicker availability of treatments.